Written by: River Callaway & Hannah Rowston
We've tried and tested loads of products-from the best make-up remover to the best body shimmer to bring to you LA Fashion Magazine's 'Best in Skincare' List of 2019! Now you have no excuse for perfect skin, below is your treasure map! Check out all these fab products below, but we're warning you, you may want to try out every single one!
1. Best Coconut Oil: Kopari's Coconut Melt Lotion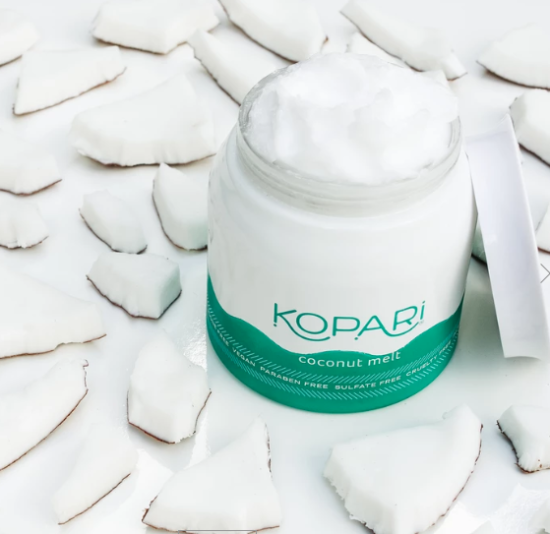 Kopari is the Hawaiian Skincare brand that's making waves as an all-natural skincare company, and their Coconut Oil is the best on the market. It glides on easy, the texture is smooth and it has that delightful coconut smell that you can only get with an organic product. For only $28, you can buy it on their site here, or at your local Sephora and Ulta, get yours quick this product is a must-have!
2. Best Facial Spray: Mario Badescu Aloe & Rosewater Face Spray
Mario Badescu products are listed as a 'Make-Up Artist Favorite' for a reason, their affordable products are also clean and simple and leave you feeling refreshed-especially their Aloe & Rosewater Face Spray. Spray it on to set your makeup or throughout the day for a little hydrating kick, and for only $7 and sold at Ulta, Sephora and on the MB site, there's no reason not to try it! Get your here!
3. Best Face Gel: Murad's Nutrient-Charged Water Gel 
Murad's Hydration Line is one of Dr. Murad's absolute best collections, and the 'Nutrient-Charged Water Gel' is the best nighttime and daytime gels for your face we've tried! It literally feels like silk going on your skin, and after using it for only a week, you'll begin to see amazing results as your skin and your pores are completely hydrated! Try it out here, today for only $60!
4. Best Toner: Kiehl's Cucumber-Herbal Alcohol Free Toner
Kiehl's has reined as one of the leading skincare brands for many years, but at LAFM we had to test it out forourselves, and no surprise the 'Cucumber-Herbal Alcohol Free Toner' is a must-have! Alcohol in Toners can severely dry out your pores, so finding one that's alcohol-free and with a delicious cucumber smell is practically unheard of! For only $16 it can be yours today and keep your skin feeling fresh! Grab yours here now!
5. Best Make-up Remover: Clinique's 'Take the Day Off' Make-up Remover
Now you can not only take the day away, but take the day off with Clinique's latest make-up remover. No parabens or fragrance is in this stuff, making it perfect for those with sensitive or acne prone skin, and with a pricetag of only $19.50, why wait for great skin, when it's already here?! Get yours here, today!
6. Best Serum: Sunday Riley's Good Genes Lactic Acid Treatment
Sunday Riley has been killing it with supporters claiming the products have changed their acne-prone skin for good, but of course we had to test this our for ourselves, and we were amazed! This all-in-one lactic acid treatment works wonders, making your skin radiant while also helping it to produce natural collagen. It's on the pricey side coming in at $158 for 1.7 oz, but we've said it before and we'll say it again, perfect skin is priceless! Be sure to get yours here today!
7. Best Facewash: Jan Marini Bioglycolic Cleanser 
Jan Marini's Cleanser is a gentle exfoliant-not like those harsh sand-paper blends-that we've #triedandtested and can be used twice a day! It leaves the skin soft and clean while replenishing the nutrients your face loses from factors throughout the day! You can get yours here today for only $39! #HappyShopping #HappySkincare
8. Best Anti-Aging Eye Cream: Peter Thomas Roth Potent C Eye Cream
For $65, the Peter Thomas Roth Eye Cream is definently on the steep side, but when a product works, it WORKS. And there's no denying the effect this revitalizing eye cream has on your under-eyes. Goodbye unsightly under-eye puffiness and dark spots, and hello beautiful and bright skin! With Vitamin C and being Ophthalmologist tested, this Cream is a must-have! Try it out today by purchasing here!
9. Best FaceMask: GlamGlow's SUPERMUD Mask
GlamGlow is the Clearing Treatment Mask that if you don't know about, you should! A celeb fave, the GlamGlow 'SUPERMUD' mask is a blend of activated charcoal, K-17 clay, and six acids takes the dead skin away, leaving your pores exfoliated and your skin feeling new and fresh! For only $59, you can have clear skin in no time! Sold at Sephora and Ulta, you can also purchase yours here!
10. Best Self-Tanner: Tanologist's Self-Tan Mousse in Medium
Why risk skin cancer when you can get that perfect tan in a bottle from Lottie Tomlinson's Tanologist Express Tan Mousse! Free of Animal-testing and vegan, Tanologist also makes our list as the best self-tanner because it doesn't have that sunless-tan smell, goes on easy with streaking and is pretty instant-we went for the 'Medium' mousse and it was amazing! It's also now being sold at Target, so you can get it practically anywhere for only $16! Get yours today online or in-store, here!
11. Best Body-Shimmer: Kopari's Coconut Body Glow, $28
Kopari is on our list again because their coconut products are just too good! The Coconut Body Glow is literally INCREDIBLE, and a must-have, as you add droplets into your lotion or add a bit to your hand and rub it over clean skin, and it leaves you glowing, instantly! Try the Coconut Glow for yourself here!
12. Best Oil Controller: Ole Henrickson's Counter Balance Control Hydrator
Ever wonder how some people are able to control their skin that's prone to redness, while you just can't?? It's not that their skin is somehow superior, it's probably that they've just found an oil control hydrator that also controls redness, but now so have we! The Ole Henrickson Counter Balance is the best in the game as it hydrates your skin while also minimizing the apperance of your pores, and obviously your oil production! Get yours today here for only $36, but hurry-it's a bestseller!