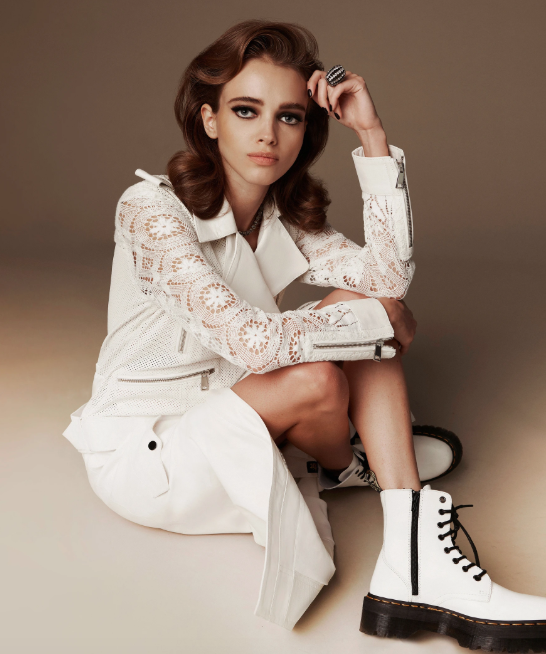 The certified Fashion Queen and New York It Girl Olivia Palermo just launched her own fashion line, under her own name: the OP Collection. It's the collection we've all been waiting for, from the most iconic street-style fashionista who's always amazed us with her mixed-matched prints, chic designer jackets with budget-friendly pieces (including her favorite affordable brand Zara), and always some killer heels, her own collection features stylish leather and lace trench coats, print dresses, blouses and skirts, and of course her signature white button-down shirt with leather leggings.
Olivia says about launching her own collection, which will soon be available for purchase at Saks and in other retailers worldwide (though it's now available on OliviaPalermo.com), Olivia says "the powerful effect that dressing holds each day, along with how personal it can be, has always been inspiring to me. With that thought, my pieces are timeless yet fashion-focused—all ready to be made your own as an expression of individuality."
Check out & shop our favorite pieces from her line below, and let us know your thoughts!