Bjorn Van Den Berg is a passionate and talented designer who knows what women want through his diverse collections. He is based in Amsterdam and definitely derives inspiration from the European fashion scene, which seems to be a few steps ahead; however, with Bjorn, his passion comes from within himself and his innate talent. With his alluring and unique eye for detail, on-point styling skills and authentic aesthetic, Bjorn is creating a strong statement for his brand. Frankly, it's inspiring to see a fashion brand with such great energy and enthusiasm – very much like the designer himself.
After viewing his collections and the reaction from others, Bjorn is a designer that reminds me of why I fell in love with fashion in the first place. His collections take me to a different place and evoke emotion. That is true art. There is a magical and sexual aura the Van Den Berg brand gives off that makes you want the clothes, accessories and the stylish looks he has created. Bjorn takes risks and as relaxed as he comes across, he is quite the perfectionist. Bjorn starts with a strong vision that tells a story through each collection. His attention to detail, drive to be different and his never-ending search for new challenges brought him to where he is today. He is fiercely multi-talented and I adore the way Bjorn invites women to embrace themselves as they are while encouraging them to experiment. That is a very empowering quality. Bjorn was recently in Los Angeles and I had the fantastic opportunity to speak with him. I'm thrilled to share the story of Bjorn Van Den Berg – Passionate Designer, Stylist and Visionary.
Bjorn Van Den Berg always knew that he wanted to be a designer. His journey started in 2011, when he decided it was time to chase his passion to create and reach out to the the entertainment and fashion industry. Bjorn has worked in the fashion industry as a stylist, designer and art director. After styling for many years, designing comes quite naturally to him, as particular clients began to request custom made garments. In order to stand out, Bjorn began customizing his own shoes, belts and jackets. With his endearing personality and talent, Bjorn not only made a mark within the world of fashion, but reached further towards the music and film industry. He became a major success and launched his own commercial label in 2012.
Currently, the Bjorn Van Den Berg brand consists of four collections: 'Aphrodite,' 'Moonstruck,' 'Toxic Green' and 'Sophisticated Black,' with each having their own vision and creative story to tell. Bjorn feels that the story and vision behind it may be even more important than the whole collection itself.  "It all starts with a mood or vision and the materials that inspire me that are then translated to a story," said Bjorn. Also, Bjorn's choices of fabrics, garments and the outline are all very important elements — starting  with the sketches to make sure all the details match and tells his story in the end process. "When you hear the name of the collection and see the items, you know the story without having to actually tell it," said Bjorn. Van Den Berg also has the added advantage of looking at the product from a stylist's point of view.
Bjorn has been especially excited about the 'Aphrodite' collection,' his most recent one released.  This collection is not only his largest line ever, it is also one of his most extravagant. With 'Aphrodite,' Bjorn wanted to add a deeper layer to his work and emphasize the exclusiveness of his brand. The collection is stunning and consists of  28 unique pieces that are mainly one of a kind items, with, of course, a series of high-profile couture pieces such as the corset and the tiara. The line represents the strong and confident woman. The unique designs are made up of different elements of pure crystal to create a special 3D effect. The colors are gorgeous and a touch futuristic. Bjorn enjoys both video and photo shoots when presenting his creations and with 'Aphrodite,' he was able to produce both. Sequoia Emmanuelle was in charge of the art direction for the video, which is stunning. Emmanuelle was also the photographer for the 'Aphrodite' collection still photos.
I'm also struck by the 'Moonstruck' collection. It is a softer and bohemian line with dreamy looks. The fabrics are romantic and feminine. This high end line consists of twelve controversial items, that emerged from Bjorn's diversity as a designer. 'Moonstruck' carries beautiful accessories like earrings and bracelets, to spectacular couture items with detailed finishing. Bjorn was inspired by the mesmerizing moonstone and his various travels. Many different influences and cultures are therefore combined and mixed with a touch of Hollywood glam.
Bjorn is a "custom creator" and encourages personal clients or brands to express themselves by showing their personality. Bjorn's custom designs combined with his styling allow his clients to create an unique look or style. The Bjorn Van Den Berg brand tells its own stories through his designs as well as those of high profile clients he designs custom pieces for.  Next to my own story, it's always a privlege to tell someone's story by translating their personality in a specific costume design… and then share that with the world," said Van Den Berg.
Bjorn is also a seamless collaborator and feels teamwork is an integral key to success in the fashion industry. In 2014 Bjorn collaborated with Berni ottjes ( creative director of L' Oreal professional, The Netherlands) Bjorn created and designed all the outfits and looks for the show during Amsterdam International Fashion Week. The looks were strong and daring.
Bjorn has since then taken his creations and designs to a higher level and is now a worldwide established and renowned designer. His exclusive custom made designs, primarily intended for the entertainment industry, are considered innovative with an international vibe. His dedication and unique vision are highly valued not only by his clients, but he has also been noticed and spotted already by many celebrities in the entertainment industry, such as style savvy celebrities Gwen Stefani, Kelly Rowland and Ciara.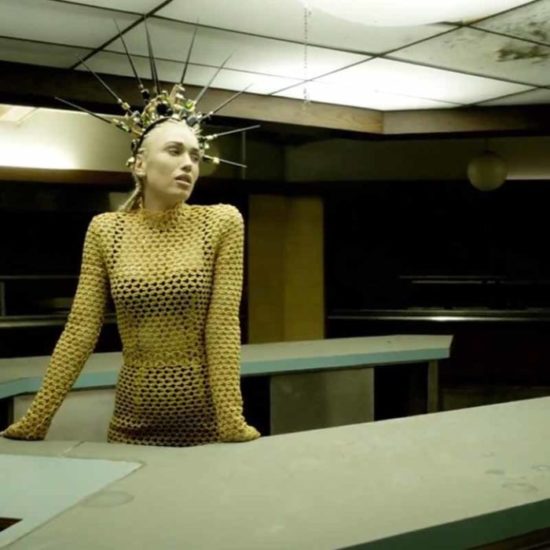 In terms of future plans, the inspiring designer would love to show at NYFW as well as possibly making a short fashion film. His biggest dream would be to present his own show where all the mannequins play a part and become specific characters. Bjorn always has his eye on the next step to growth. It's inspiring and fulfilling to watch.
For his next collection, it's a "secret" but will be called "The Rebellion." Many aspects of it will represent the bold and empowered woman with a mixture of old Hollywood Glamour. Bjorn Van Den Berg is a self-made man that knows how to combine all elements into a beautiful and creative story that must be told. I look forward to it all.
For additional information on Bjorn click HERE
Or follow his looks on Instagram