Coachella:  
A place for music, dancing, bonding with friends, and most importantly:  FASHION. One stand-out in particular, was the big-names wearing ále by Alessandra. This is a brand established by supermodel,  Alessandra Ambrosio, and it no-doubt played a part in this historically iconic fashion-filled weekend.
via Nina Dobrev on IG
Nina Dobrev (@ninadobrev) shaded herself under the Gaucho Hat in black. The wide-brimmed felt number is complimented by suede braided detail and turquoise stone beads. This ále by Alessandra hat was the perfect addition to Nina's kimono, skirt, and body suit. ​
See Alessandra's original Instagram post here, and shop the Vaquera Cowboy Hat at Sol Escapes.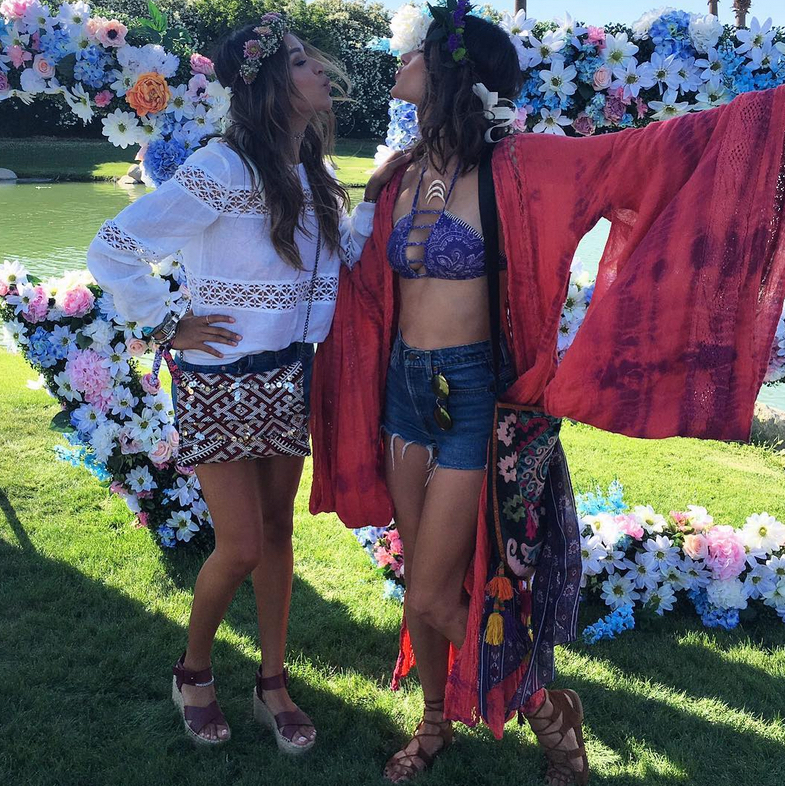 ​See original Instagram post here, and shop the @keltieknight's All You Need is Love clutch at Revolve.
(@alessandraambrosio) brought out her fellow of Brazilian hotties to Coachella this past weekend, and they all dawned some fabulous looks from Alessandra's collection. Alessandra herself threw up a piece sign while tanning in the Vaquero hat, and posed at the @revolve party with her Suzani Tribal Embroidered bag and @sincerelyjules.​ 
Check out ále by Alessandra on social media: 
Facebook: https://www.facebook.com/AlebyAlessandra
Instagram: https://www.instagram.com/alebyalessandra/
Twitter: https://twitter.com/alebyAlessandra
YouTube: https://www.youtube.com/channel/UCp-54kJGXP8aQj_MXRIE5gA