Time flies by so fast, that before we know it, Sunday is coming to an end, and the grueling Monday morning is lurking just around that moon that is slowly being replaced by those first rays of morning sun.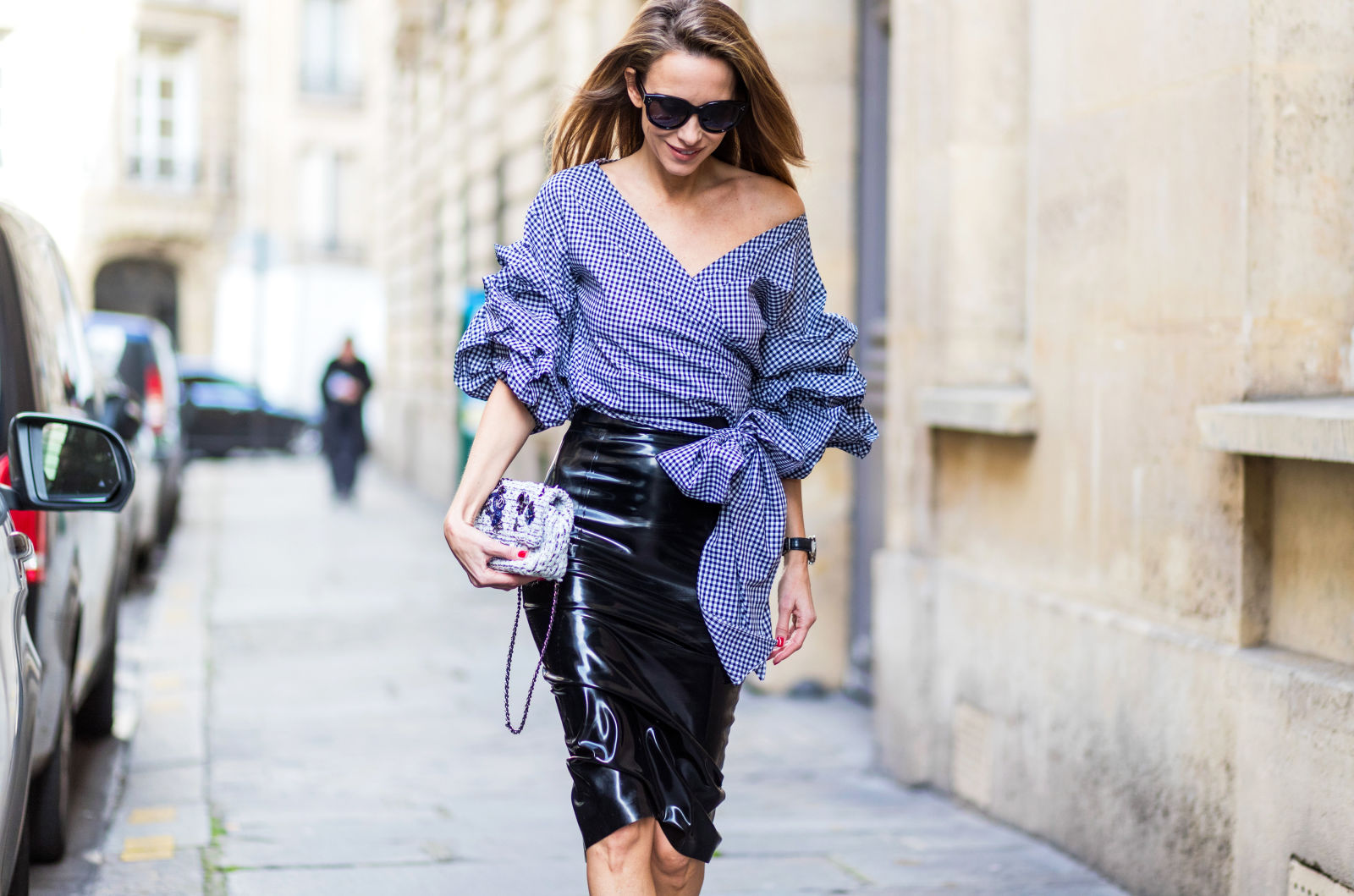 Well, the same goes for the transition from spring to summer, although unlike for Monday, our feelings towards summer are far more joyful and anticipatory. Still, as the best season of the year approaches, (in terms of fashion and pretty much everything else), you don't want to be caught unprepared, so get ready to explore the styles, colors, fabrics and cuts that will be holding the reigns this season, so you can put your best summer look forward.
Let's talk about prints, baby!
This year's runways gave us plenty of homework and food for thought in terms of prints and patterns to rock this season.
Stripes
One of the eternally beloved, always present (although low-key every so often) patterns is back, and it seems bolder and better than ever. If you haven't guessed it yet, we are talking about the lovely stripes. There are very few women of style who can deny their love of this pattern. It is the whole package – it is fun, sophisticated, frilly, and most of all, it is one of the prints that unmistakably evokes hot summer nights, the French Riviera (and French effortless chic we always long for).
Aside from that, they ooze that retro vibe, and it was only a matter of time when they would skip off the runway and into our closets in the form of off-the-shoulder dresses and tops, pants, skirts – the works. Stripes are the ultimate summer uniform, so stock up, there is no such thing as too many stripes.
Splash of colors
While on the subject of prints and colors, khaki and other nude shades will be huge this season, following a very successful run during the previous season. The color that will be joining all the lovely nudes is yellow, and in all shades, so if you were wondering which shade to pick – you will not be wrong with either one. Speaking of color-pops, pink will be present in every shade you have ever imagined, and so will electric blue, so if you were ever fond of the '80s, it is time to rejoice.
Florals
However, not groundbreaking, florals are here for us, in fashion and in health, although the print has gone through quite a transformation. So, instead of the soft and feminine form, we are now looking at a whole new era of bold, over-the-top flower power, that exudes a reinvented form of femininity, one that is much more eye-catching and fierce.
It was quite interesting to notice that this 'reinvented' large floral print also found its place in stylish one piece swimwear as well. The journey from runways to the beach has never been quicker. No matter how bold, florals will always be reminiscent of decades gone by, especially when a part of a one-piece, so embrace your pin up side, just in time for cocktails and fun in the sun. Because of the runways, the florals on top of florals trend has never been more popular so – floral kaftans, beach totes, get them all, club Tropicana awaits.
Cutting it
If it's possible, the cuts and styles promising to dominate the streets and closets of every fashionista are even more interesting and innovating than the colors and patterns. We thought we had said our goodbyes to asymmetry in the early 2000s, but it is back, and more artsy than ever. It has found its way into almost every garment, so it is safe to say that this summer we hope to see asymmetrical one-shoulder tops, skirts, as well as dresses. Following asymmetry, ruffles and big shoulders are not far behind (we did mention the return of the '80s).
However, the soft and feminine lines have not been forsaken, and those of you who have a deeply romantic sense of style definitely have plenty to look forward to. The dresses this season are profoundly romantic in the sense of cut, with some of them in subtle and gentle in pastel hues and others retaining a bit of edge and flamboyance, as is the case with bright pinks and yellows, so if there was ever a time to channel your inner Beyonce, it is now.  
A universe of fabrics
It seems that when it comes to fabrics, sheer and see-through are inevitable. Lace, tulle, and even sheer acrylic have absolutely taken over the catwalk. If these looks are not exactly your cup of tea, and you wish for something that leaves more to the imagination, salvation can be found in cotton, silk, as well as satin, leather and knitwear.
The final lesson is, embrace whichever print and cut is most appealing and flattering for you, you don't have to necessarily rock them all. Find your lane, and remember to have fun. Although minimalism is still going strong, so is the mix and match policy.