Hi BEAUTY LOVERS!
Treating your hair has never been easier!!! (and fun!)
With 
STYLE THE RUNWAY's
entire new line of 11 inter-changeable hair products your locks will always be runway ready – putting you on the CATWALK everyday! From debuting at
COSMOPROF NA
this year in Las Vegas, they have taken over the beauty world  becoming  the Styling Line to focus on this year (and every day go forward).
We've included some more info below –
STYLE THE RUNWAY

As the season changes it becomes difficult to maintain your hair style looks to match the forecast – but thanks to the makers of STYLE THE RUNWAY you can now feel confident that your tresses will finally stay put for those selfies with a line of products that meet both the high standards of professionals and the everyday styling needs of consumers (YOU!).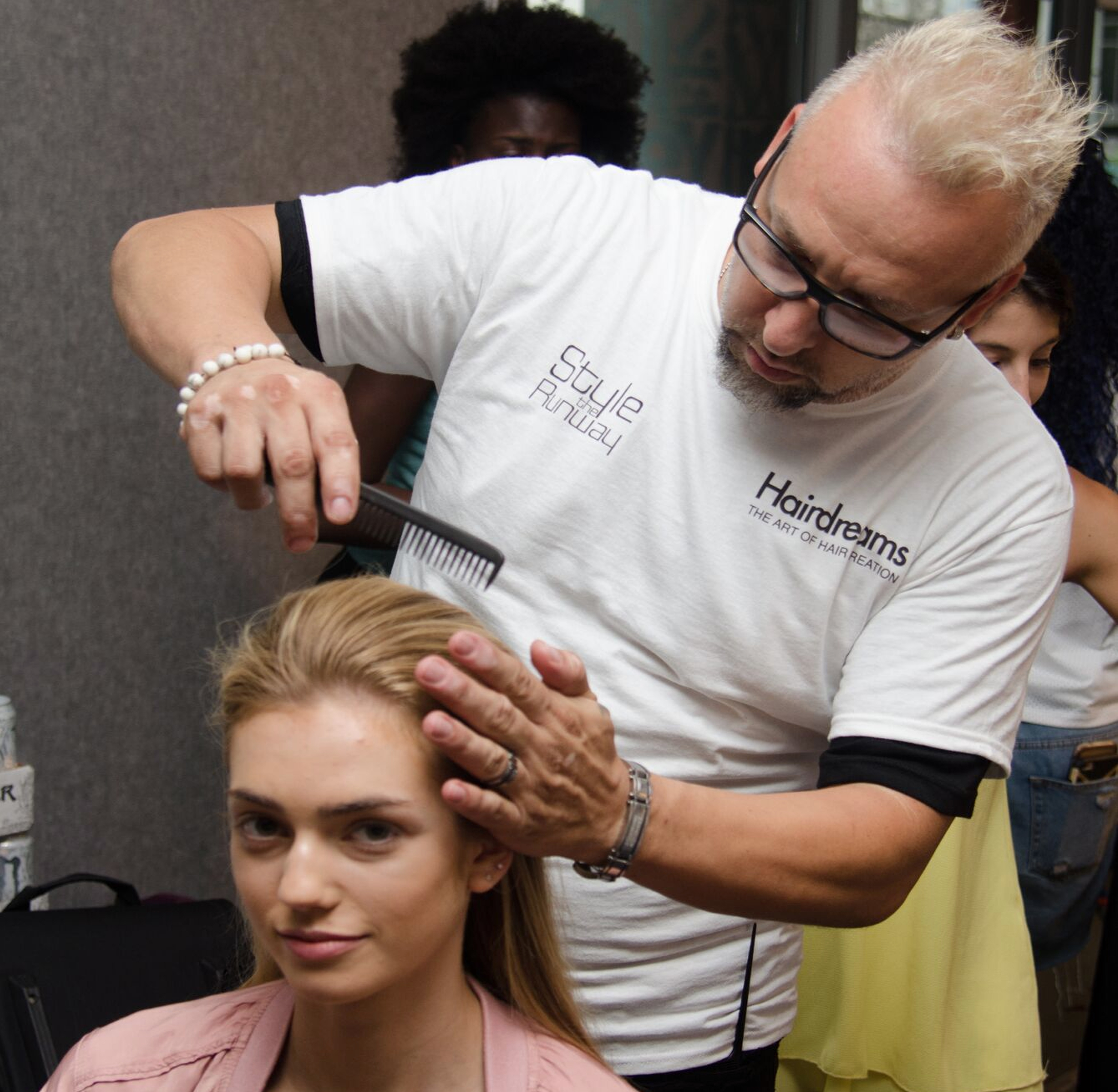 The cutting edge lifestyle brand was created by hair stylists' power duo @WOODYANDAMY – best recognized for all their successes creating designer looks on Runway platforms in Canada, Miami, New York and LA.
The product itself comes in chic sleek modern packaging that offer custom artistic imagery bringing the lifestyle to our reality. What's more is how each individual product name makes it relatable to the results to be expected; examples would be – HIGH HEELS , a Volumizing Spritzer  or FRESH PRESSED, Blow Dry Lotion. But this product is more than just fancy packaging – it actual delivers results!
All of the STYLE THE RUNWAY products are high-performance driven styling products that are fully intermixable and customizable to obtain the must have runway looks, while offering sulfate, paraben, gluten and/or alcohol free product. What's more is this product is made in the USA and has been infused with natural botanical extracts, high grade vitamins and healthy ingredients.
But do't just take our word for it! Try it for yourself and we guarantee that you will be walking the catwalk day in and day out. (TAG THEM! @styletherunway)