Do you follow Youtube tutorials from some of your favorite beauty influencers? Do you want to engage with other pro make up artists?  If you love make up as much as we do, then you won't want to miss this year's The Make Up Show!
The Make Up Show, the largest pro beauty event in the U.S., is scheduled to make a weekend stop in Los Angeles, California on November 10 & 11! This show features some of the best in FX, Fantasy, Beauty, Body Paint, Bridal, Fashion, Avant Garde, Air Brush  and more!
Come and join us in seeing some of our favorite beauty brands: Benefit Cosmetics, Smashbox Cosmetics, Inglot Cosmetics, Stila Cosmetics, MAKE UP FOR EVER, Sephora Collection, Urban Decay and many more! Attendees will get a chance to learn different techniques as well as learn how to start their career in the Beauty Industry. Keynote speakers include: Pati Dubroff, Miss Fame, Jordan Liberty, Joel Harlow, Sarah Tanno (sponsored by Marc Jacobs Beauty), Damone Roberts and Stephanie Nicole. They will be talking about all things beauty, social media, branding, art authenticity, signature celebrity styles, diversity, and tips and tricks on how to become a top name in the industry. You won't want to miss this opportunity!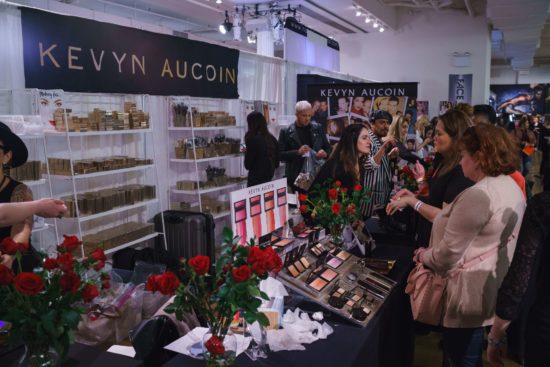 The Make Up Show LA is sponsored by over 70 top pro-focused brands including: Diamond Sponsor MAKE UP FOR EVER, Platinum Sponsor Crown Brush, Silver Sponsor Frends Beauty, Supporting Sponsors Smashbox Pro and Glamcor, Contributing Sponsor Mineral Air, NYX Professional Makeup and Temptu, and School Partner MUSE Beauty.Pro. This amazing event is open to Beauty Industry Professionals from all over the world!
The Makeup Show LA is held on Saturday, November 10, 2018 from 9:00am-5:00pm and on Sunday, November 11, 2018 from 9:00am-5:00pm at the California Market Center, 110 E 9th St Los Angeles, CA 90079.
For tickets and more information please visit https://www.themakeupshow.com/la/.
We would love to see you there!!