MIAMI, FL July 17, 2017  – While Swim Week may bring the hottest bathing suit brands to the media, this season we are able to peek behind the scenes to a beauty brand that is sizzling on the runway and making designer visions come true.
Style the Runway, a brand that is gaining much recognition through all that is fashion, announces its official participation in Miami Swim Week. This season, they will be bringing their talented artists all over South Beach to share their hair magic with us.
The brand has teamed with Hairdreams hair extensions to support designer showcases at The Tents at Collins Park, SLS, Nautilus, Setai, and many more with events alongside Funkshion Miami, Swim Miami, and Art Hearts Fashion. However, in true fashion week form, Style the Runway will continue showing their support with fashion partners Art Hearts Fashion as they help bring awareness to the AIDS Healthcare foundation each season.
Designers highlights include: D-SQUARED, HALE BOB, HONEY BEE SWIM, ISSA DE MAR, MONTCE SWIM,  MISTER Triple X, ELIE MADI, VICHI SWIM, GRAYSON BOYD, THE EIGHT CONTINENT, COURTNEY ALLEGRA SWIM and Resort, CIRONE SWIM, BIANCA COLLETTI, DU AQUA, ROCKY GATHERCOLE, ALINA PETRA SWIM, LILIANA MONTOYA, LYBETHRAS, BLUE LIFE, and many more.
With all of this year's Swim Week designers, it's good to know that brands such as Style The Runway are making certain that both on and off the catwalk we make life a Runway.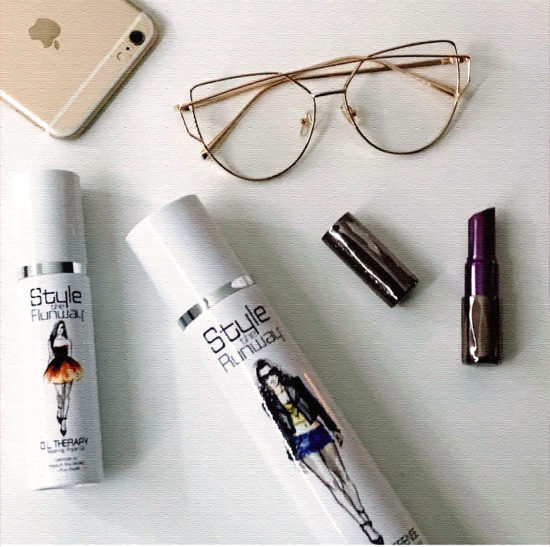 ABOUT STYLE THE RUNWAY
The cutting edge lifestyle brand was created by hair stylists' power duo Woody and Amy Michleb, owners of Woody Michleb Beauty Salon Palm Beach, best recognized for all their successes creating designer looks on Runway platforms in Canada, Miami, New York and LA. 
 The 11 STYLE THE RUNWAY products are high-performance driven styling products that are fully intermixable and customizable to obtain the must have runway looks, without the necessity of a salon.
 The product has already been recognized by fashion platforms in Miami, New York and LA, as well as featured as an-editors pick for THE LA FASHION MAGAZINE 2 seasons in a row and given a spotlight feature for COSMOPROF 2017.
 During the events, backstage interviews can be arranged through pr@styletherunway.com. Through this email you will also be able to request a link for all high resolution photographs from bts and lead hairstylist hair how-to tutorials.
 After Miami Swim Week you are invited to follow @styletherunway as they take over NY FASHION WEEK and LA FASHION WEEK. To find out more for yourself go to www.styletherunway.com or go to @styletherunway
ADDITIONAL PRESS FOR STYLE THE RUNWAY CAN BE FOUND HERE:
Cosmoprof NA personal Instagram- exclusive Style the Runway post