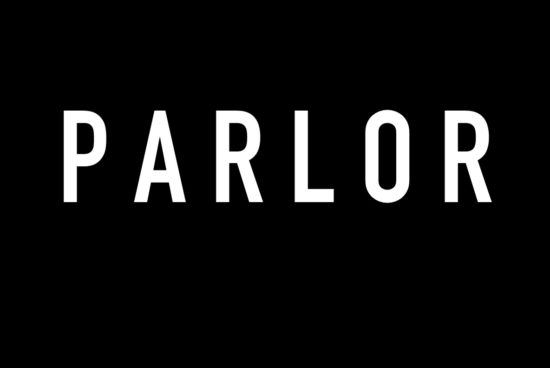 There is a new club in NY that is raising the bar when it comes to social dining and networking. Here, THE LA FASHION get's the inside scoop in an interview with club founders Frederick Ghartey and Dan Houston along with their investor Jan Cieslikiewicz.
Talk to me about you. We'd like to know the person behind the Members Only program…
"Parlor is a leisure-focused private members' club founded by Managing Partners Frederick Ghartey, Dan Houston and Investor Jan Cieslikiewicz."
Where did the idea for Parlor begin?
Frederick: "Soho House did a great job with its concept of a somewhat casual private club for the creative class. Even though Jan is now receiving international attention for his photography, none of the partners were "creatives" when we opened Parlor. It was important for us to build a modern club that didn't exclude non-creatives. We also preferred a more refined aesthetic and wanted to significantly raise the bar for what a private club's food and beverage experience could be."
How is this members only network different from others?
Dan: "We place a huge emphasis on our dining program. We've brought in professionals who have worked at a range of Michelin-starred institutions such as Eleven Madison Park, Per Se and Le Bernadin to create what we feel is the best contemporary fine dining experience of any private club in America."
We noticed an application and interview process. What is it you look for in an applicant? What is key when meeting/interviewing?
Jan: "Over the course of a year, members receive access to scores of networking mixers that take place at Parlor in a very fun and stylish lounge environment. Members are also welcome to host personal events such as birthday or engagement parties at the club. That means a lot of the social life at Parlor is driven by members, so it's important to know that we're not just accepting people who can afford the club's annual dues, but we're also selecting good-natured people too. Interviews are our opportunity to make sure candidates are as friendly as they are accomplished."
Are there any key memberships that can be shared? How did they first hear about you?
Frederick: "Save for the occasional model who requests an Instagram tag and mention, we tend to be tight-lipped about divulging the names of our members. Magic Johnson and John Hamm were early visitors. It's fairly well publicized that Malia Obama was a recent guest at a party. They're friends of members so sharing their names is fair game."
Currently, Parlor is a NY based only club. Are there plans of expanding? How would that work with existing members?
Dan: "Chicago and a bigger club in New York are on the horizon. We're in discussions with some of the most accomplished Chefs in America for these projects. If there are members of the LA community who are inspired to be involved in high-end food and beverage establishments, they should feel free to reach out to us. We'd love to talk."