Joseph Singh thought he was going to be a doctor. He felt that it was the right thing to do. Although enrolled at SFSU at the time, and studying biological sciences, Singh decided that working with fabric was where his true passion lay, and in 2006 he chose to follow that calling and enrolled at the Fashion Institute of Design and Merchandising (FIDM) in San Francisco, where he grew up.
It looks like it was a wise decision for Singh, as he is now an emerging fashion designer whose work has been featured in numerous major publications and has been on display at Parsons Paris during Paris Fashion Week. Singh also reached the finals during 2013's Made for Peroni Young Designers Awards, was honored as a nominee for the Parsons Designer of the Year in Womenswear, received the GenArt Fresh Faces in Fashion Award 2013 at LAFW, and had a feature profile on Style.com.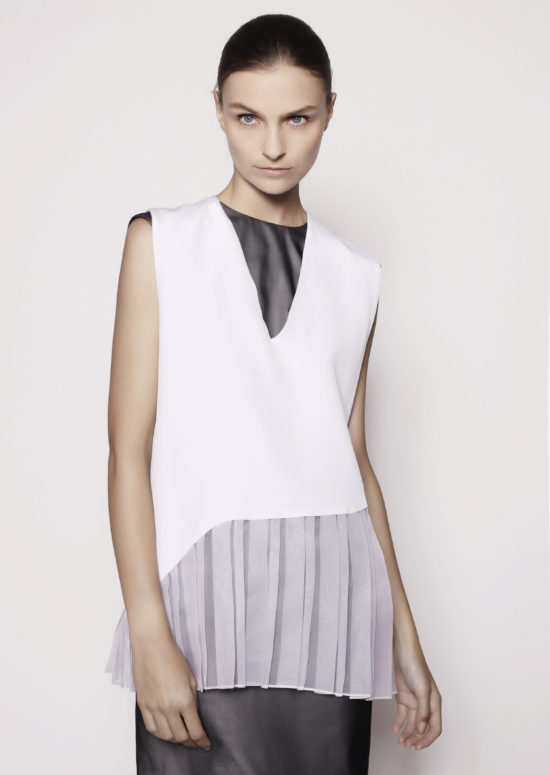 Singh's designs are striking, perhaps because he explores the unknown, and is drawn to the dark and mysterious, he attempts to breathe that into his designs. Aiming to distort the relationship between body and space, and build on the contrast of opposite ideas, Singh starts out by draping his fabrics in unusual ways and playing with the layers. He likes to create dimension by manipulating shapes and placing them on the human form, while utilizing interesting textures to create unpredictable effects. With minimal color contrasts and nontraditional fabric pairings, Singh's unique design aesthetics are intended to invoke raw emotion and to signify the importance of living your best life now. This in part comes from dealing with the death of his grandfather. Impacted by his grandfather's passing, Singh's collection at Parson's Fashion Show was based on the personal experience of his grandfather's funeral. Singh strove to replicate the inside of the casket in his designs by means of non-traditional pleating techniques. In creating this dark-mood collection, he worked through his grief. Singh laughs that not many designers can say they were inspired by a funeral.
Paying meticulous attention to detail, and through use of high quality textiles, and a dark imagination, Singh creates a crisp, clean lined modern look, of pleated fabrics and stunningly draped silks.
Written by Niki Smart