So you just got the freshest cut of your life, you're walking out the barbershop with a limp in your step, you're feeling good, you get home to wash off and then you try styling your hair again and it just doesn't look the same as when you left the barbershop.
Choosing the right hair product to achieve the hairstyle you want is as important as your haircut. Here are a few popular hair products out in the market today and how to best use them to achieve the hairstyle you've always wanted!
Pomade: Best for Pompadours, Side Parts, Comb Overs & A Clean-Cut Look
Think of pomades as today's modern gel. Oh, which by the way, if you're still using gel, stop it! You're a grown man and it's time to upgrade to pomades. Pomade gives you a high shine that gives off the 'clean cut' look and has a medium hold. It's almost like gel (but it's not!) and it won't flake or dry out your hair like gel because gels contain alcohol. Pomades are water-based and won't damage your hair.
My top picks for pomades: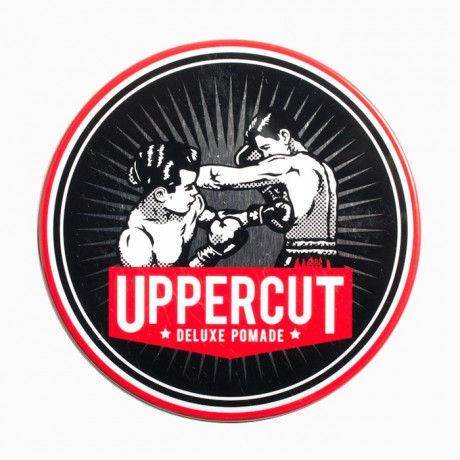 Uppercut Deluxe $17.99
Layrite Original Pomade $15.00
Woody's Grooming Pomade $16.96
Forming & Shaping Creams: Works best for any hair type looking to get a natural looking hairstyle.
 Forming and shaping creams work great for just about anyone looking to get a natural look. When you use forming or shaping creams on your hair, it's almost as if you're not wearing any product at all, but you are! It gives off that effortless look with just the right amount of hold. Forming and shaping creams are great for guys who want to rock their natural curly hair, to those with natural long hairstyles like a side part with length on the sides, to even guys with short hairstyles seeking to achieve clean natural look. OR, If you're the guy who doesn't like to put product in your hair, this stuff is also for you.
 My top picks for forming and shaping creams:
American Crew Forming Cream $9.59
Baxter of California Cream Pomade $20
Fibers & Clays: Works best for short hair looking to get that messy hair or bedhead hairstyle.
 Looking to get that messy bedhead look actually takes work. Fibers and clays have very low shine to no shine at all and a strong hold, but won't stiffen up like other hair products and that's the key to getting a messy look. If you're looking to add texture to your hair, this stuff works great for that too. Just make sure to work in a quarter sized amount of fiber or clay into the palm of your hands and then apply. Otherwise, you'll get too many chunks of hair stuck together.
 My top picks for fibers and clays:
Johnny B. Clash $20
I hope you found these tips helpful!
Don't forget to follow me on social media!
For topics you'd wish for me to blog about, more tips or questions, please shoot me an email at: steve@thesocialcut.com
Until Next Time, Gents!
Steve A. Nuñez