Facial Friday wouldn't be complete without a mask and a glass of wine! But this season, we suggest that you don't just use any regular sheet mask. Instead, use For Beloved One's Bio-Cellulose mask! Let us tell you why –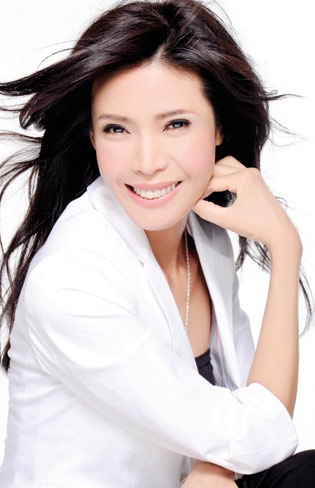 How did For Beloved One get started?
Speaking of For Beloved One, you must to know her founder, Margaret Wu.
With more than 20 years' experience of beauty director and editor, Margaret always had a love towards  beauty industry and strived to develop a product that would cater to all women of all skin types. Working with an R&D team with more than 35 years of experience, Margret has revolutionized masks by creating the first Bio-Cellulose mask and founded her beauty brand For Beloved One in 2003. With support and recommendations from beauty lovers, celebrities and dermatologists, the brand has established itself as the unequivocal leader in cosmeceutical skincare within the Asian market.
What is Bio-Cellulose?
Bio-cellulose is biomedical material which is approved by FDA as edible bacteria. It has the finest fiber in the nature. It's safe and organic and mostly used to repair damaged and burned skin.
How is Bio-Cellulose mask different from other facial sheet masks in the market?
For Beloved One is the first brand that using bio-cellulose as a sheet mask material. It is the thinnest yet most effective mask on the market! The fibers of bio-cellulose is 1/133(20nm) thinner than that of the non-woven mask, even thinner then skin pores(50nm) which can stretch into skin pores to penetrate the serum into the skin. Also, its 3D interlocking structure shapes the face perfectly and lets the essence soak into the pores for amazing results! Its characteristics such as 3D Interlocking Structure, A-Grade thickness, nano-scale fibres, best affinity and the most essence facilitate optimal result to the skin. Each mask provides an iontophoresis effect, which has spurred a powerful mask revolution in the beauty industry.
What product in the For Beloved One line is a customer favorite?
Melasleep Whitening Bio-Cellulose Mask is favored by Asian customers for its instant brightening effects. Hyaluronic Acid GHK-Cu Moisturizing Bio-Cellulose Mask is favored by the customers across the world for its super moisturizing effects. Added premium GHK-Cu (copper peptide) and hyaluronic acid, it effectively retain, replenish and generate moisture at a deeper level of skin. Suitable for allergic and postoperative skin or skin after-derma treatment.
Where can LA Fashion readers find you?
For Beloved One's products are sold worldwide, including America, Canada, China, Hong Kong, Malaysia, Philippines, Singapore, Australia and Taiwan. You can find us online at https://www.instagram.com/forbelovedone/ or at https://www.ibeautydiary.com/brands/for-beloved-one.html