Recognized among designers as Mister Triple X due to his beefy resume as a Designer, Manager and Producer – It is to no surprise that designer Erik Rosete would put forward a show worth talking about for the inner Metallic Craving Diva in all of us.
Mister Triple X's collection featured mixed media for both men and women from the sporty athleisure pieces layered under metallic robes to flowy floral jumpsuits. He showcased bare shoulders or midriffs on women, and men who bared muscles along with harnesses or neck handkerchiefs.
The leather accessories added edge for spring showing a modern approach to the traditional florals and golden bangles often seen with other designers.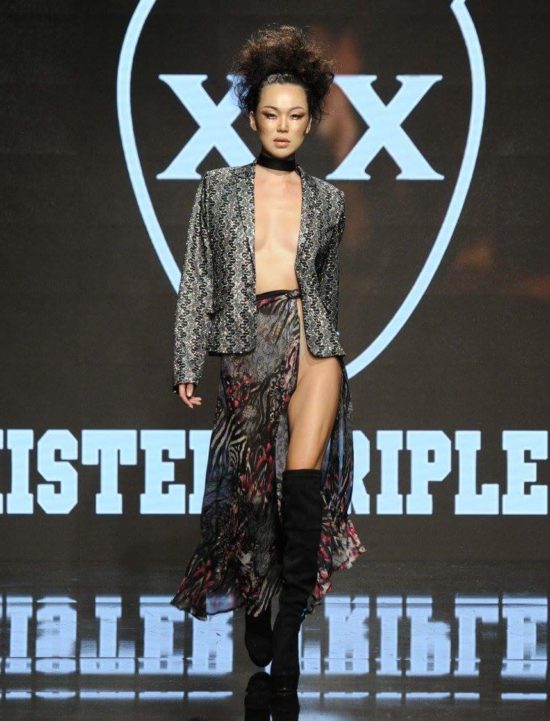 A key surprise for guests was having supermodel Janice Dickinson walk the show and show us that with the right attitude, and the right collection – makes for a show that still has you dreaming in liquid silver and gold for days.