What is a Bio-Cellulose Mask?
Bio-cellulose is biomedical material which is approved by FDA as edible bacteria. It's safe and organic and mostly used to repair burned skin or cardiovascular repair. For Beloved One launched the world's first Bio-Cellulose mask in 2003. Different from paper sheet masks, its fiber is only 20 nanometers diameter – 1/133 thinner than non-woven mask fibers, 1/144 thinner than paper fibers and even thinner than your skin contours, so it can cling and adhere to your face perfectly and . Also, Bio-cellulose Mask is composed of a 3D interlocking structure which can firmly lock in essence while allowing air to pass through, so that skin can breathe during application. With 1.27mm thickness, it can offer enough downward pressure to penetrate the essence deep into the skin.
Its characteristics such as nano-scale fibres, 3D Interlocking Structure, A-Grade thickness, best affinity and the most essence facilitate optimal result to the skin. Each mask provides an iontophoresis effect, which has spurred a powerful mask revolution in the beauty industry.
For Beloved One – Brand Story
Founder: Margret Wu.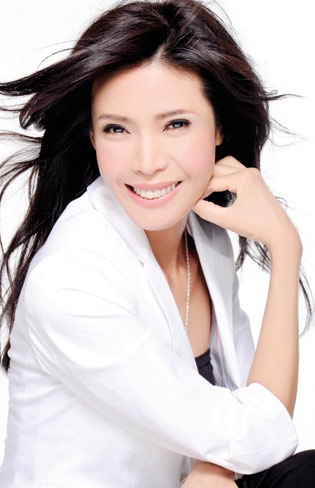 Previous roles: Editor-in-chief of Jasmine magazine, beauty director of the Marie
Claire and Madame Figaro.
The brand: The beauty editor with more than 20 years of experience was in a long search for the perfect skincare products that cater to the women for all skin types in the market. Inspired by a special medical material called bio-cellulose she found during one of her interviews, Wu has launched a mask revolution by creating the world's first bio-cellulose mask and founded her beauty brand in 2003. From reporting beauty to creating beauty, she is truly a rare, successful female Taiwanese entrepreneur.
Since expert Taiwanese cosmeceutical skincare brand For Beloved One's founding, the brand has shown dedication towards developing innovative products in the beauty and cosmetics industry while progressing towards the goal of the world's top cosmeceutical skincare brand! For Beloved One's products are sold worldwide, including America, Australia, Canada, China, Hong Kong, Malaysia, Philippines, Singapore, and Taiwan. With support and recommendations from beauty lovers, celebrities and dermatologists, the brand has established itself as the unequivocal leader in cosmeceutical skincare within the Asian market.