DIOR DIOR DIOR. Dior launched it's latest collection-the 2018 Cruise Collection-in Calabasas California last night, May 11th 2017. Dior joined the ranks of designers to premiere an epic collection in sunny Los Angeles, with others like Tommy Hilfiger's Tommy x Gigi Collection, Rebecca Minkoff and Rachel Comey all let the Cali culture and aesthetic prevail in their designs.
If you haven't seen the many snaps, instas and fb posts devoted to capturing the event, the Dior Sauvage show was basically a mix of Burning-Man/Coachella/high end safari trip , complete with tents and bungalow-esque seating right in the backyard of LA.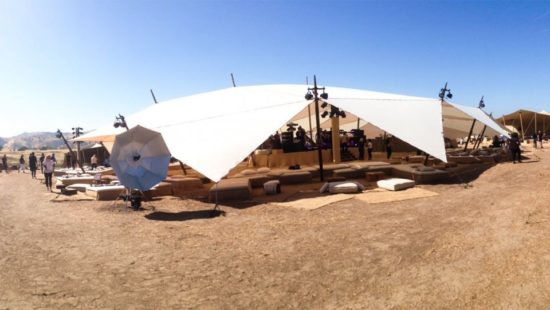 Jaime King, Freida Pinto, Kiernan Shipka, Olivia Palermo and more were guests of the pre-show dinner held at Gladstone's, a casual surf-n-turf type place in Malibu. Off PCH, Gladstone's was transformed into the 'Dior Surf Club' as guests were given a first idea that yes, the fashionable French house known for it's high-end couture could still relate to the breezy, casual LA lifestyle.
The next night, to get into the show, you were driven in a private SUV black car with the 'DIOR' logo in the windshield, had your ticket ready, which corresponded to which golf cart drove you to your seat, and after stopping by the step-and repeat, voila! you were privy to this super-exclusive show.
The designs were a complete shift from their recent couture collection, with its sheer and tulle gowns, the Cruise Collection remained in line with Dior's design style, but with a western element, as the models strutted down based the Dior Sauvage hot air balloons in suede cowboy hats, leather and suede jackets and were adorned with leather bracelets, belts, and chokers. With Rihanna, Chiara Ferragni and Charlize Theron looking on, this uber uber A-Lister event was one for the books!