Earlier in June, the highly anticipated second installment of STREET Art Fair International was held in Downtown Los Angeles. Created by renowned designer Jeff Hamilton, the event featured 70 of the best street artists who had the chance to showcase their work and meet their loyal fans. Artists and artwork were curated by Jeff Hamilton, influencer and international art pioneer Iskander Lemseffer, and many other industry experts. The event was held over four days at Hamilton's showroom, featuring an opening VIP party, music, and numerous sponsors.
Featured artist Mr. Debonair displayed his collection, which fused weapons and high fashion into a masterful mix of two very different worlds. Emil Armendariz, creator of Mr. Debonair, opened his first shop at age 17, and currently specializes in custom motorcycle painting. He has a constantly evolving body of work, where he now produces canvas paintings as well. Find out more about his work HERE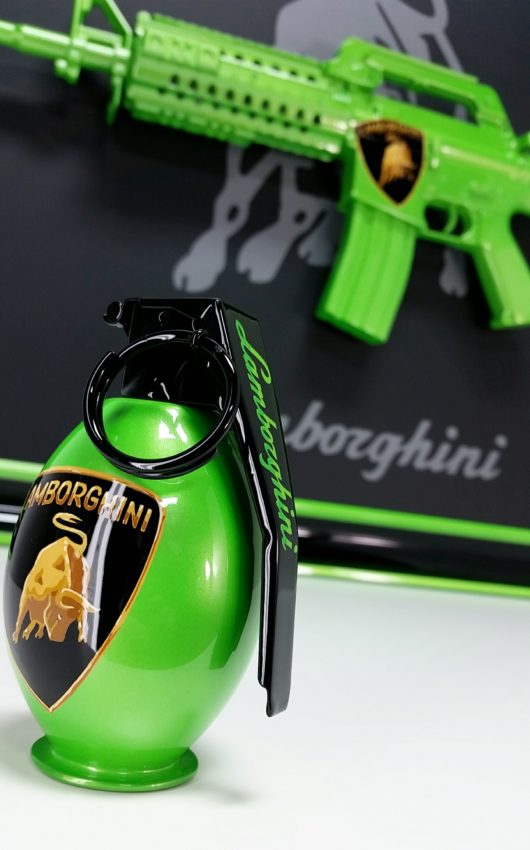 Jeff Hamilton's vision for STREET Art Fair International was to bring the style of street art to the mainstream community, and give artists a platform to be visible in the art world. Street artists usually work underground, so this sort of event is the natural bridge between street art and mainstream art followers.