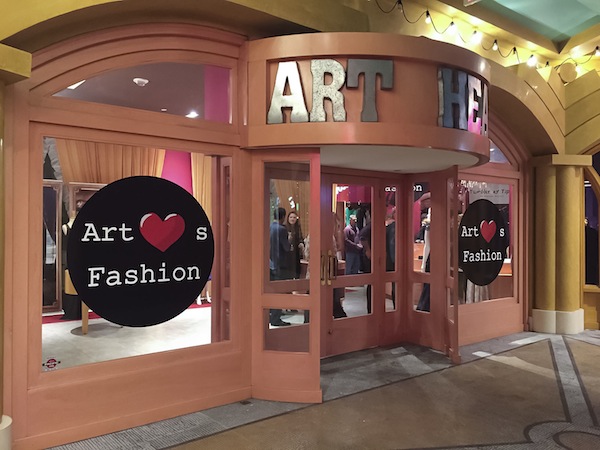 Art Hearts Fashion Boutique Launch
While it was a rainy Sunday night last week, in the middle of Hollywoods most visited Hollywood Highland complex, Art Hearts Fashion new boutique on the second floor next to Sweet! was packed with new comers, as well as many of the familiar faces of the LA Fashion Week crowd. From models to designers, media reps and fashionistas were all invited to see and sample the new Art Hearts Fashion boutique . As we gear up for LAFW, ART HEARTS FASHION Boutique Launched with Cocktails, Candy, Chocolate, Art and Shopping!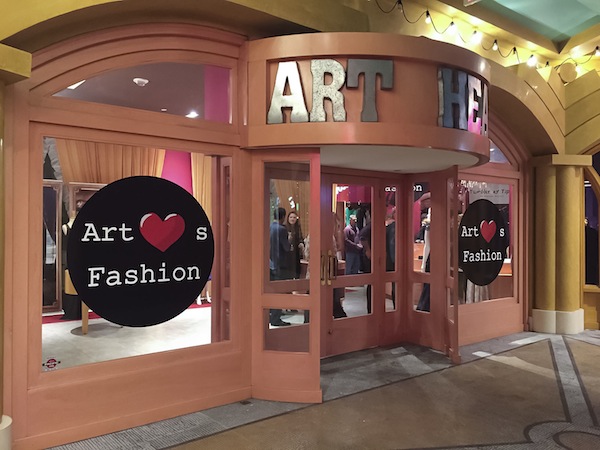 Sponsored by the world famous Sweet! store, the Art Heart Fashion Boutique is every LA Fashion designers dream. the boutique carries the goods of all designers showcasing with Art Hearts Fashion during fashion week. This is a prime location, located just right next to the Kodak Dolby Theater and this is probably Hollywoods and LA's most expensive showroom.
People attending the reception could see some of the upcoming designers gowns on display along artwork and most importantly chocolate bars 🙂 – Some of the designers that were showing with Art Hearts Fashion last season had branded chocolate bars with their gowns printed on the cover. The chocolate bars came in different flavors and one was wondering if there was a correlation between the spicy chocolate flavor and  the dress depicted on the box.
I could not help myself noticing that one of LA Fashion Weeks veteran photographer Jack Fleming, was credited on all the chocolate bars 🙂 Good for you Jack, you have put years and years in LA Fashion week and now your name will be carried around the world on a "box of chocolate"- congratulations.
We also had a chance to have a quick chat with Erik Rosete, Sarah and Erin Whitaker and while they showed us around and explained the importance and impact of this boutique that is open for the public for at least the next six months. What a tremendous exposure this is to the LA designers and LA Fashion week. Congratulations Art Hearts, this is quite an accomplishment and it is amazing what you guys are doing for LA Fashion Week and the participating designers.
Founded in 2011 by designer Erik Rosete, Art Hearts Fashion provides designers a platform to showcase their work in a unique art & fashion inspired environment. Art Hearts Fashion today is produced by Erik Rosete and ParkerWhitaker Productions.
Art Hearts Fashion will double in size this March featuring over 30 designers across 4 days of shows March 9-12th at the grand Taglyan Complex. This season will mark a transition for LAFW with veteran platform Project Ethos coming under the Art Hearts Fashion umbrella in a move that establishes AHF as the dominating force in the industry.
The Official Art Hearts Fashion after party will be held at Unici Casa on Friday, March 13th in partnership with Project Ethos and Rock That Fashion with an installation by Metropolitan Fashion Week.